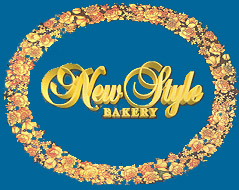 Outstanding Quality. Premium Ingredients. European style.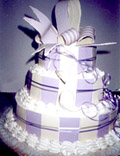 We are committed to delivering top quality selection of elegant European cakes, fine pastries, cookies and desserts, in the whole New York metropolitan area and beyond.
Our baked goods made with a European touch and are served in some of the finest restaurants & catering halls. We guarantee you the freshest and best tasting European style desserts. We take pride in our quality and as one of Brooklyn's finest cake makers.

Some of our signature cakes are:
Monte Carlo: Chocolate Meringue with vanilla cream
President: Almond meringue, vanilla-chocolate sponge, walnut-chocolate mouse
Ferraro Rocher: Almond-walnut Meringue, almond-chocolate cream, apricot jam.
We bake the best Halla bread and Rugelach cookies in New York!



We welcome inquiries from new distributors.
NEW STYLE BAKERY, INC.
896 McDonald Avenue · Brooklyn, NY 11218
718-437-4222
info@newstylebakery.com